Carte Blanche
is a professional conference organiSer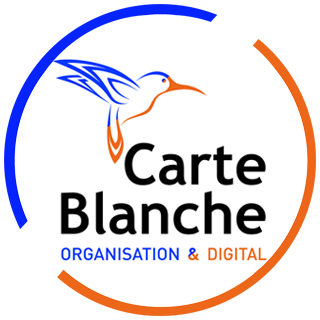 Project leader, Carte Blanche provides advice and involvement in the organisation of national and international conferences, seminars and symposiums, regardless of the location or number of participants.
Because your event is not the same as any other, Carte Blanche develops an in-house management system completely adapted to your needs.
You have a vision for change, Carte Blanche has the tools and the agility to digitise your events.
Reach your goals with a 100% remote or hybrid event to meet today's work and communication needs.
Distance is the solution to guarantee the security, continuity and quality of your congress or conference.
Technical, IT, audio-visual, catering, hostesses, transport, social programme, accommodation, entertainment …
Hosting and web design, e-mailings, mobile apps, community management … Hybrid or virtual events
Submissions, ratings, evaluations, online decisions, presentations, dynamic programs …
Customized form, online payment, financial monitoring, dashboards, participation statistics …
Logo, web banners, badges, flyer, program, poster, collection of summaries, proceedings, signage, kakemonos …
Web hosting and design, e-mailings, mobile apps, community management… Hybrid and remote events…
Animation of meetings, invitations, reports, assistance in setting up the program, management of guests…
Marketing and coordination, research, establishment, development, security …